Hello!
We bought a 70 Challenger SE 383 HP Four Barell ( 3-speed 727 with slap-stick! ) last summer!
The car runs very good and is a true joy to drive!
This winter my dad did some upgrades:
*Borgeson power steering was mounted.
*Every bushing in front was changed.
*A new 2,5" magnaflow exhaust
*Cleaning up some electric wiring that was not so good.
*New sparkplugs with new wiring.
*New differential and new 3,55 ratio instead of 3,90.
*R/T stripes a long the sides are now mounted, not on this picture.
* 95 amps alternator.
*New battery ( the emblem on battery is now removed )
*Carpet in the trunk and we also mounted a breather for the gas tank.
* Custom autosound retrolook stereo instead of an old pioneer.
Upcoming upgrades:
* A 440 block is purchased, and a 512 stroker kit is on its way from USA! ( 440 source )
* When we change the engine, we will paint the engineroom. It looks terrible now.
* We want a R/T hood on the car, with the blackout.
*Im now restoring a original Dual snorkel that we want to put on it with the new engine.
*14 or if it was 14,5" Grant steeringwheel looking almost like the original will be mounted.
* A new dashboard is needed!
I hope to get som help on my upcoming questions that i have!
1st question, what emblem should we buy on the new R/T hood? We have the 383 four barell on the sides of the car. And we have the 383 magnum on the dual snorkel.
Should we buy the 383 magnum emblem for the hood? Or what is the correct way to do it?
Sorry for my poor english, was a long time ago that i wrote something this long!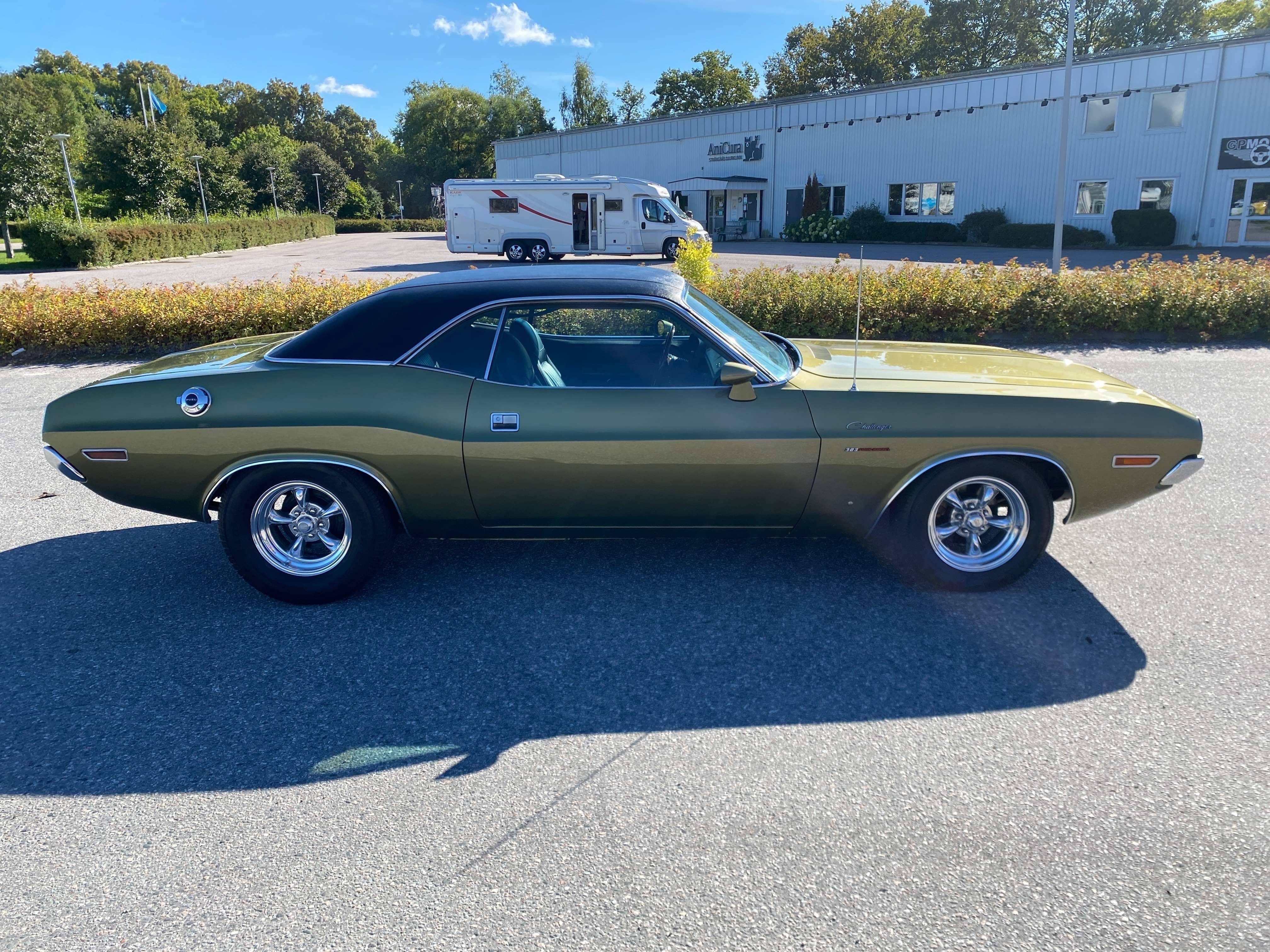 Last edited: