So I just rebuilt a 73 340 my goal was to have some drivability but still make some good power 450hp is my goal. I really don't want to add nitrous or any type of boosted application looking for a naturally aspirated option.
My current build
New eagle crank ( stock stroke )
Sealed power Pistons 10 to 1 compression
Ignition system is an RT garage revenator with their distributor and coil currently have the rev limiter set at 6000
Intake is an Edelbrock air gap ported by huge engines
Heads are in Edelbrock RPM 63cc full CNC ported by Hughes engines they flow just under 300 CFM at 500 left
1.6 prw rockers
750 ProForm racing carburetor mechanical secondaries no choke
HVH 1 in spacer
Cam is .539 intake and 549 exhaust duration at 50 is 236
Lobe separation 107
cope racing transmissions 904
Ptc torque converter with a 3000 RPM stall
The rear is an 8 and 3/4 I have two center sections 2.76 and 3.91 both are sure grips Dana power lock. 3.91 currently in the car
I know that I would benefit from a much larger cam and I know that I would also benefit from a higher compression ... I just wanted to stay away from race fuel and keep a camshaft that's somewhat streetable. Do you think this combination is good enough for a 450hp horsepower goal? Without milling the head or a larger cam ?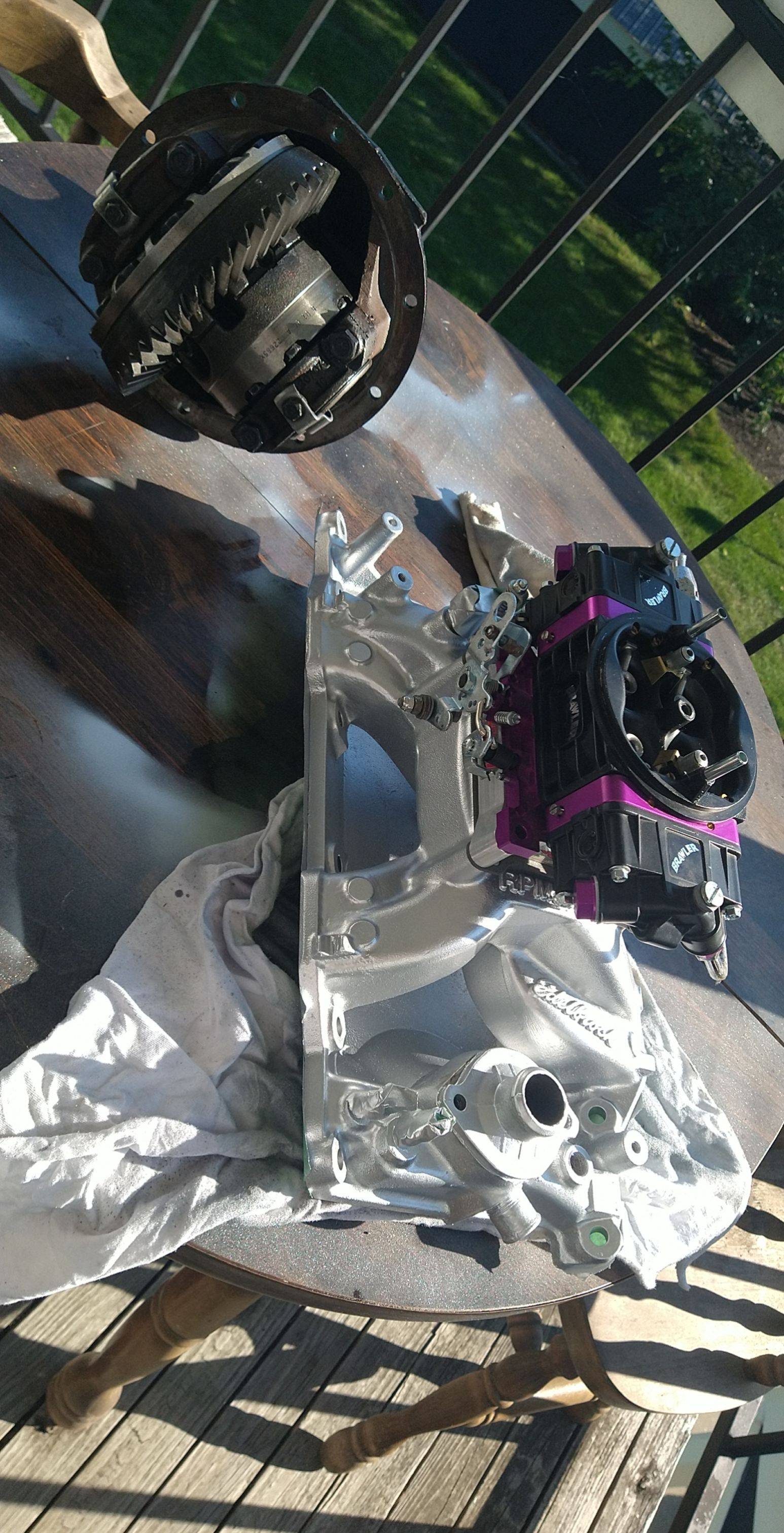 Last edited: